Attractions & Activities
Things to Do in Fort Lauderdale
When you vacation with us at Fort Lauderdale Stays, you will be close to all the best things to do in the Fort Lauderdale area. Whether you are staying in one of our gorgeous rentals in Wilton Manors, Las Olas, Fort Lauderdale Beach, Poinsettia Heights, or Imperial Point, you'll be surrounded by some of the best attractions in South Florida! Below, you'll find some of our top picks for things to do in the Fort Lauderdale area. If you have any questions, please don't hesitate to contact us.
Download Our Free Vacation Guide
Water Excursions
Where else in the world can you go on a pirate adventure, take a water taxi, become a pro at surfing, deep sea fish and snorkel along a picturesque reef all in one trip? Fort Lauderdale is known for its wide variety of high-thrill water activities. What will you choose to do in our crystal clear waters? Here are a few ideas to start you off.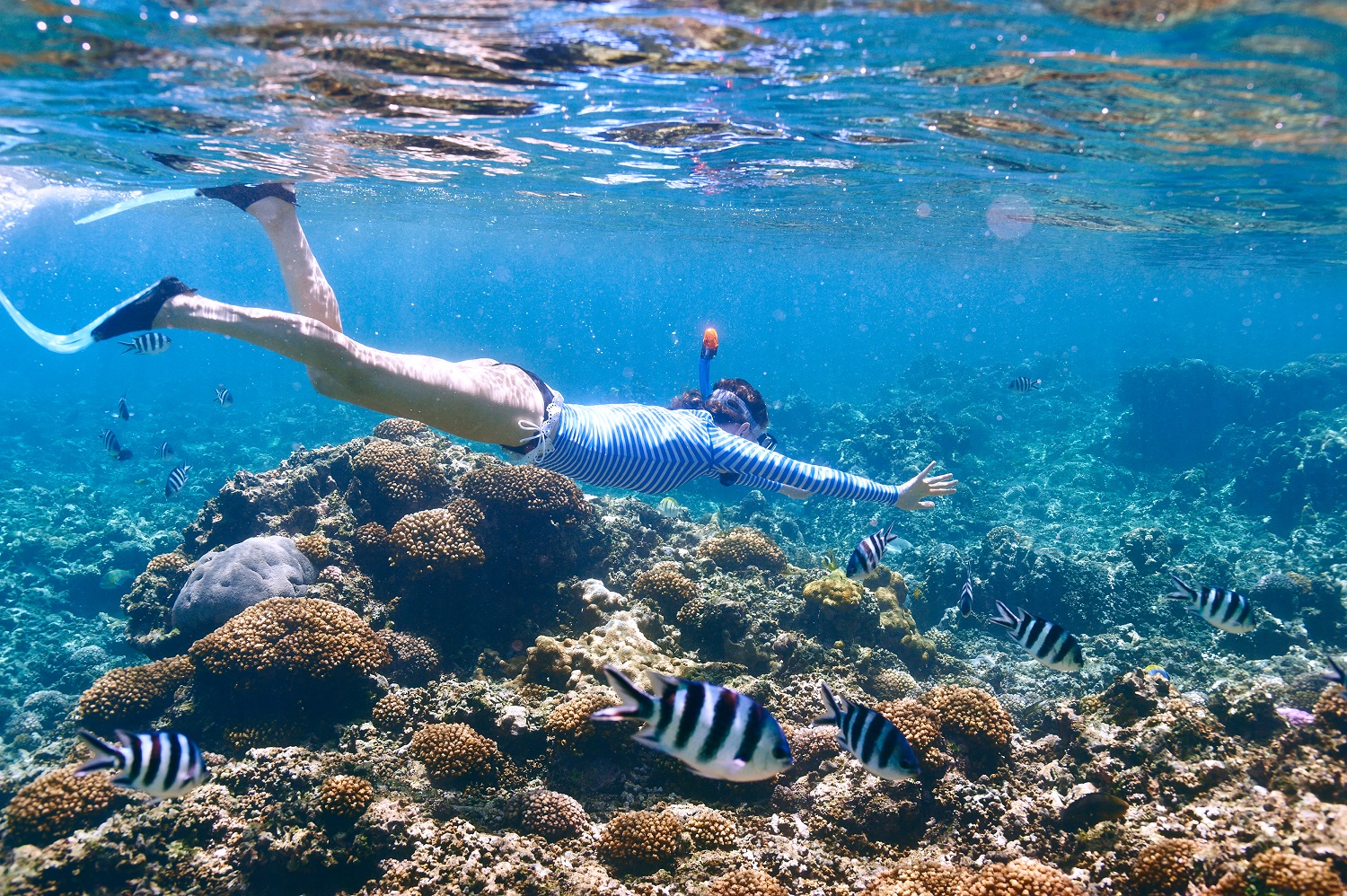 Deep Sea Fishing
It will be a grand time adventuring aboard the Sea Legs III, rated the best deep sea fishing boat in Fort Lauderdale. This vessel offers a full gallery with a meal onboard. You can enjoy a cheeseburger, hot dog, BLT, chicken caesar salad, or Philly cheese steak while you ride in style. Drift fishing sessions are four hours long and an evening anchor trip will take you out until midnight! Check out our other recommendations for fishing party boats in Fort Lauderdale.
Snorkeling
Though you may spend most of your Fort Lauderdale vacation on the beach, we suggest venturing into the ocean for a new perspective! Dive down to explore a secret underwater treasure when you snorkel the Vista Park Reef. This beautiful destination features colorful coral, schools of fish, and other unique marine life. It's a local hub for snorkeling and scuba diving for a reason! There are other options for snorkeling in Fort Lauderdale, too, if you prefer to shop around.
Bluefoot Pirate Adventures
Bluefoot Pirate Family Adventures is a fun and interactive pirate cruise for adults and children. Pirate-themed treasure hunts set sail daily along the Fort Lauderdale waterway. Children will love helping pirates find the hidden treasure, learning pirate talk, dressing like pirates, and warding off the attacks of rivals with water cannons! A fun waterway cruise for the whole family awaits.
Parks and Nature Trails
Think you'll tire of the beach but still want fresh air? One of Fort Lauderdale's best kept secrets is its array of inland beauty spots. If you envision a perfect day playing outside with your kids or pets, then you need to check out the area's spectacular parks. There are great parks in Fort Lauderdale for every taste, but here are a few of our favorites.
Snyder Park
If you decide to stay at one of our Fort Lauderdale pet friendly vacation rentals, then bring your fluffy friend along to Snyder Park. Your dog will love this notable bark park that features a canines-only lake for swimming and playing. There are also some other great spaces for running, fetching, and overall fun! There are peaceful places for humans to relax here as well, including grassy meadows, picnic tables, and sandy coves. Let your four-legged vacation buddy enjoy a day in doggie heaven at this option!
Fort Lauderdale Beach Park
If you're looking for the best parks in Fort Lauderdale, then you can't overlook this beach oasis. The Fort Lauderdale Beach Park is located just south of the Bahia Mar Resort and has the picturesque beach landscape you are looking for! Enjoy lounging on the sand, playing volleyball at the court, or cooking out on one of the grills.
Esplanade Park
Beautiful waterfront gardens and a glass pavilion are the main features in Esplanade Park. This Riverwalk in Fort Lauderdale has great views of a variety of events, like the Winterfest boat parade, Stone Crab & Seafood Fest, or Smoke on the Water BBQ Fest. The park is often set up with live music, food trucks, and vendors. It is also just steps away from nearby bars and restaurants perfect for lunch, dinner, or an afternoon drink!
Shopping
Fort Lauderdale is one of the best cities in America for shopping! Here, you'll find affordable outlet malls, high-end boutique malls, and themed strip malls for the quirkiest of tastes. There's something for everyone, so be sure to reference our Vacation Guide to Fort Lauderdale for all of our best recommendations! Here are a few places we suggest starting with.
Sawgrass Mills Outlet Mall
Looking for a fun retail excursion during your vacation in Fort Lauderdale? We know just the place to discover those beach-worthy outfits. Enjoy a shopping spree at the Sawgrass Mills Outlet Mall, the biggest outlet mall in America. Along with numerous well-known brands, this outlet mall features a large supermarket and a few great restaurants. You'll have everything you need to stock your Fort Lauderdale Stays vacation home and refuel after a day of browsing and buying!
The Galleria at Fort Lauderdale
The Galleria at Fort Lauderdale is one of South Florida's premier shopping destinations with more than 100 specialty stores and eateries. As the largest and most upscale regional mall in Broward County, the center is home to high-fashion retailers like Neiman Marcus, Macy's and Dillard's. This mall also features other popular stores like American Eagle Outfitters and the Apple Store. Several fine dining establishments also populate the mall; you'll find Seasons 52, The Capital Grille, Truluck's, and Blue Martini.
The Shops at Las Olas Boulevard
The Shops at Las Olas Boulevard are famous for a reason! Here, you'll wander in the open air past more than 75 interesting boutiques, cafes, and art galleries. Check out Elektrik Boutique, Las Olas Fine Arts, and Girlfriends!
Dining
Fort Lauderdale dining is world-renowned. Whether you're enjoying a day on the beach or spending your time exploring the Las Olas Riverfront, you're never far from an amazing eatery. Guests love waterfront dining in Fort Lauderdale as well as exploring the region's selection of local, family-owned cafes. Read on for just a few of our top restaurant picks.
The Foxy Brown
About a block away from the Las Olas Riverfront, you'll find a cluster of delicious restaurants. One of these is The Foxy Brown, an informal American bistro. Voted as one of the best brunches in Fort Lauderdale (as well as a great option for lunch or dinner), The Foxy Brown has great outdoor seating. Bring your furry friend along if you're sitting outside; this restaurant is dog-friendly!
Waterfront Boatyard Restaurant
If you're looking to experience some refreshing nightlife in Fort Lauderdale, settle in for dinner and drinks at the Boatyard. This gorgeous seafood restaurant has an impressive interior featuring a magnificent oar-shaped chandelier, an Art Deco bar, and a spacious outdoor space. If you and yours are craving a sophisticated nautical-chic vibe, this is the place for you!
Coconuts
For a more relaxed environment, try Coconuts. This Intracoastal seafood and Sunday brunch spot is beachy-keen! You and your crew will love waking up in your beautiful Fort Lauderdale vacation rental and heading over to enjoy an amazing brunch together. The French Toast, Chocolate Fudge Swirl Pancakes, and Lobster Benedict are all scrumptious.
Nightlife
A Fort Lauderdale vacation would not be complete without getting a taste of the area's vibrant nightlife. The Las Olas Riverwalk and Marina Bay are just a few of the best Fort Lauderdale locations to grab a drink and dance the night away. Our Vacation Guide lists even more top-rated watering holes, so don't forget to check it out! Consider the following three spots for your first night out on the town.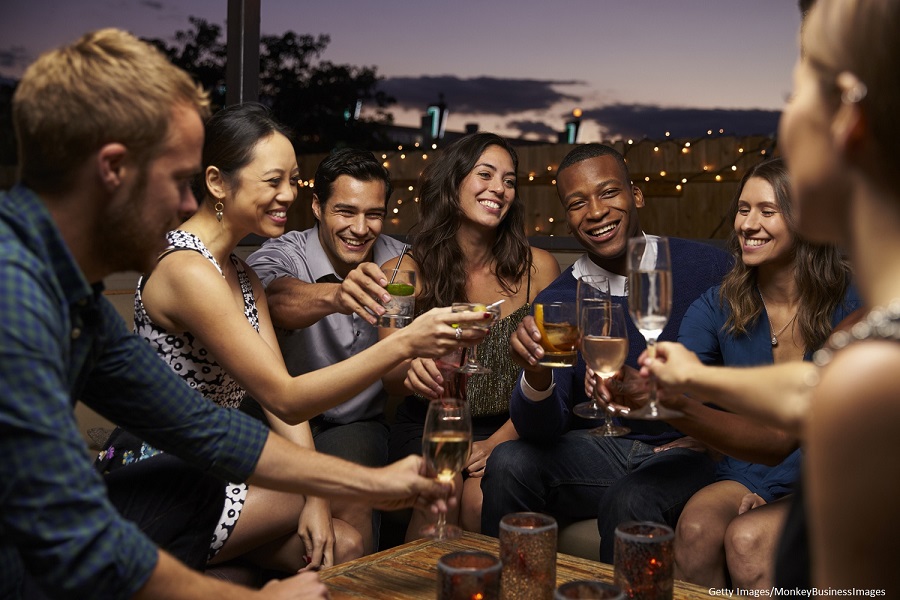 Rendezvous
Classic American eats, live music, and a huge patio are all characteristics of the Rendezvous Waterfront Bar & Grill. Located in beautiful Marina Bay, Rendezvous is convenient by car or boat! Dock your vessel and walk right in for some drinks or a meal. That's what we call a Fort Lauderdale lifestyle!
The Pirate Republic Bar
Aargh, matey! This lively option of Las Olas Riverwalk restaurants and bars features a Caribbean-Mediterranean menu, live music, and a weeknight happy hour that will make your vacation all the better! The Pirate Republic Bar has umbrellas and tables lining the waterfront and a dreamy menu. Try the specialty Brazilian Seafood Moqueca!
Stache Drinking Den + Coffee Bar
For a nostalgic, speakeasy locale to top off your night, enjoy the cozy atmosphere of the Stache Drinking Den + Coffee Bar. It's a comfy lounge by day and a nightclub and mixology hotspot by night. Stache is a favorite for staying out until 4 a.m. on the weekend!
Festivals and Shows
One defining characteristic of Fort Lauderdale is its full calendar year of festivals and shows. You can't go wrong visiting our beautiful city any time of year! Whether you're a music festival junkie or a social justice warrior, you're sure to stumble upon a festive event that's tailored to your interests. Here are a few of our favorites.
The Miami International Boat Show
Occurring each February, the Miami International Boat Show features some of the most beautiful yachts in the world. Come see over 1,300 boats on display and enjoy boating workshops, paddle sports demos, and more!
Fort Lauderdale Pride
One of the largest Pride festivals in the Southeast, Fort Lauderdale Pride Festival is a celebration of the vibrant diversity of our oceanfront community! It joins together people from all walks of life in support of LGBTQ organizations and the incredible people within them.
Tortuga Music Festival
At the Tortuga Music Festival, you can see some of the brightest country stars as well as some rock 'n rollers, folksters, hip-hop artists, and more! This annual music festival is a favorite in the region, drawing people from all around to come and enjoy a fun weekend in the Florida sun! We invite you to come enjoy the Tortuga Music Festival in the Spring!
Art Galleries and Museums
There are few cities artsier than Fort Lauderdale! People flock to the area year-round to experience the area's flourishing community of visual artists, scientists, performers, and history buffs. Kids and adults alike will delight in the diverse museum and gallery choices available in the area! If you're into science, architecture, sculpting, or even swimming, there's something in Fort Lauderdale for you to enjoy. Here are three of the area's coolest galleries and museums!
The International Swimming Hall of Fame
One of the most unique things to do in Fort Lauderdale comes in the form of an unexpected museum. The International Swimming Hall of Fame promotes the benefits and importance of swimming. Good health, quality of life, and water safety are all important topics you will discover at this candid hall of fame dedicated to the history and recognition of famous swimmers, divers, and water polo players of the world. You will definitely learn something new and different at this history museum!
Bonnet House Museum and Gardens
The Bonnet House grounds serve as one of South Florida's last native barrier island habitats. Five distinct ecosystems can be found on the property including the Atlantic Ocean primary dune, freshwater slough, mangrove wetlands, and maritime forest. Don't forget to check out the historic Bonnet House itself, which functions as a beautiful piece of architectural history!
Bellagio International Art Gallery
The Bellagio International Gallery is one of the newest contemporary galleries on Las Olas Boulevard and a hotspot for international travelers! Here, you'll find multimedia pieces crafted by renowned artists from South America, Australia, Russia, Europe, Canada and the U.S. It's a can't-miss for lovers of world culture!
Kid-Friendly Activitie
s
At Fort Lauderdale Stays, kids are not only allowed; they're welcomed! The Fort Lauderdale area offers so many kid-friendly activities, so it's hard to go wrong bringing the little ones along! Whether you've got a pirate lover, a butterfly lover, a smart one, or a crazy one, Fort Lauderdale has a great attraction your family will adore! Check out these three hubs for kid-approved Fort Lauderdale fun!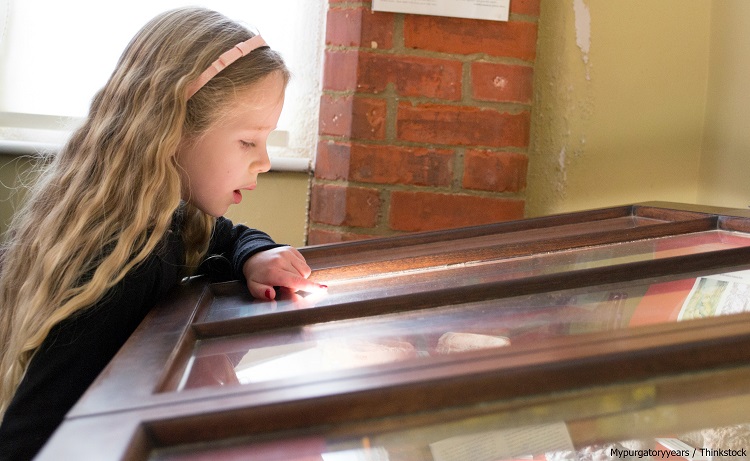 Xtreme Action Park
If you want to kick things up a notch during your stay in Fort Lauderdale, a visit to Xtreme Action Park is in order. The name doesn't lie; this park features everything needed for a full day (or night) of some extreme fun. With over 200,000 square feet of rides and attractions, you're sure to have a blast. The best part? Kids and adults alike will have plenty to explore!
Butterfly World
Do you have a little one who adores butterflies? Adults and children alike will delight in this huge butterfly garden packed with thousands of butterflies and located just 10 miles North of Fort Lauderdale. There are two cafes on-site if anyone gets hungry. Children under 2 enter for free!
Museum of Discovery and Science
The Museum of Discovery and Science is a kid favorite in Fort Lauderdale. Here, kids can spend a day of discovery exploring hundreds of interactive exhibits including an Eco-Discovery Center. They'll take a ride on an Everglades Airboat Adventure, experience hurricane force winds in the Storm Center, dig for fossils alongside a giant prehistoric megalodon, and more!
There are countless entertainment, shopping, dining, and family-oriented destinations in Fort Lauderdale, so what are you waiting for? Book your stay today in one of our Fort Lauderdale vacation home rentals and look forward to an unforgettable Florida vacation. Keep checking back for updated recommendations!