South Florida is a boater's paradise. Crystal clear water, a gorgeous coastline, and plenty of sunny days make this an ideal destination for boat lovers. What more could you ask for? Add to that the Fort Lauderdale International Boat Show, and this is THE ultimate destination for boat enthusiasts and casual fans. The show takes place every fall and is one of the premier boat showcase events in the nation. If you are searching for more fun activities and events in the area, look no further than our free Fort Lauderdale Vacation Guide! It's chock full of great ideas for things to do and places to eat in South Florida.
Everything You Need To Know About the Fort Lauderdale International Boat Show
About the Fort Lauderdale International Boat Show
Fort Lauderdale is the yachting capital of the world for good reason! In addition to the year-round onslaught of stunning boats sailing through the canals of Las Olas, 1,000 unique vessels from all over the world will arrive for the show. Each year, the show's exhibits consist of antique cars, brokerage yachts, and demonstrations led by maritime builders and designers.
If yachts aren't your favorite type of boat, know that a wide variety of boats will be on display. These include runabouts, sportfishers, skiffs, express cruisers, bowriders, catamarans, ski boats, jet boats, trawlers, inflatables, and even canoes. Celebrating Fort Lauderdale's rich heritage is at the heart of this extravaganza; even if you aren't a boating expert, you'll have a wonderful time networking and enjoying the festive atmosphere.
How To Get Tickets
The 2018 Fort Lauderdale International Boat Show is October 31 through November 4. On any of these days, you'll arrive at one of eight participating locations and take in amazing views. Go between noon and 7 p.m. on any day; One-day tickets for adults start at $33, but can be combined with other boat show attractions for increased rates. Children between six and 12 years of age are granted general admission for $15 each. Fort Lauderdale International Boat Show advance tickets for all ages and preferences are available for purchase online.
Fort Lauderdale International Boat Show Seminars and Classes
An added bonus of attending the Fort Lauderdale International Boat Show is receiving access to several seminars and classes on boating techniques. Swing by one of these presentations and hone your precision docking, powerboating, or open water handling skills. You will love learning new skills to try for yourself!
Stay Right on the Water with Fort Lauderdale Stays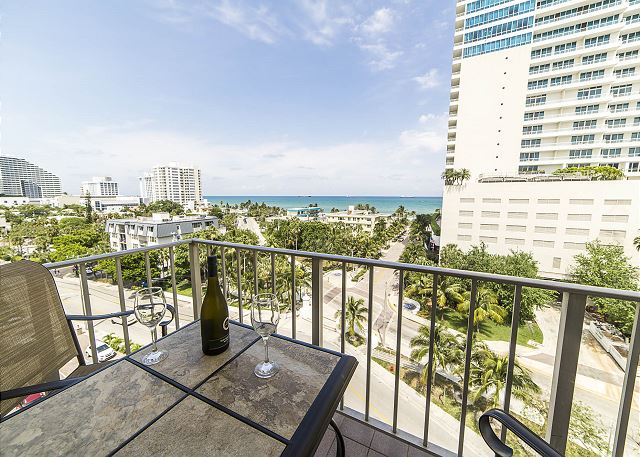 If you're ready to experience one of the best Florida boat shows, book a vacation rental with Fort Lauderdale Stays and prepare for an unforgettable weekend. All of our rental properties feature premium amenities like complimentary Starbucks coffee, fully stocked kitchens, beach equipment, and ideal waterfront views.
What are you waiting for? Check our availability and set sail to beautiful Fort Lauderdale for a nautical spectacle unlike any other! Then, read about other ways to spend your downtime like exploring the Intracoastal Waterway or visiting the Fort Lauderdale Antique Car Museum. We can't wait to see you soon!