Testimonials
Our most important goal is to provide clean, quality and comfortable accommodations with personalized service for your next Fort Lauderdale vacation. And our focus has paid off! Look at some fantastic reviews we've received from visitors to Fort Lauderdale in all our different properties!
---
Corgi-Approved!
Property: Modern Paradise
Absolute perfection and a stunning home away from home. From the pool to the gourmet kitchen to the spa-like bathrooms, the home had everything we needed to make our month-long stay so wonderful. The hosts have thought of everything to make you comfortable and equipped to cook, relax, work, or just watch TV. Would absolutely book again and again!
Pool Playtime!
Property: Casa Azul
Our two families thoroughly enjoyed our stay. We spent most of our time in the pool! The beds were comfortable, the neighborhood was good and everything was really clean. We will be back!
We Thank Steve & David For a Great Experience!
Property: Coral Gardens
We had a great stay, very relaxing... The house was very comfortable, clean, and had all the necessary essentials we needed... The pool was great, we had a lot of fun in it... Our favorite part was the neighborhood, it was beautiful, safe, very quiet and all the neighbors were very friendly... We thank Steve and David for a great experience..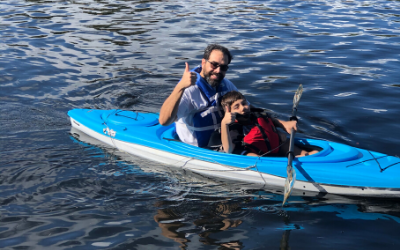 Every Detail Taken Care Of!
Property: Three Palms
Amazing place to stay, every detail was taken care of, pool with warm water for the kids and kayaking was really fun!!! We will certainly want to do this again.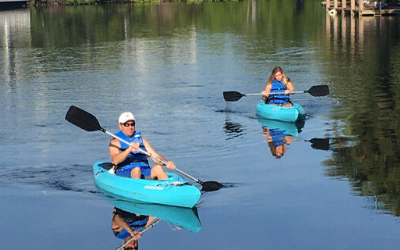 Would Come Back Year After Year!
Property: Martell House
This place was amazing. All of the windows letting in the light was wonderful. Waking up and opening the doors to let in the morning air was a great way to start our day. Caught multiple species of fish off the back dock. The pool was perfect to sit around and enjoy the quietness of the river. The weather was perfect while we were there and it made hard to leave. We would come back to this house year after year!!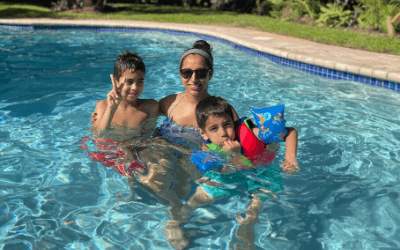 A Wonderful Stay
Property: Palm Terrace
I stayed at the Palm Terrace house with my family the weekend before thanksgiving. We had a wonderful stay at the house! The house was beautifully decorated and the pool and outdoor area was an oasis! Would definitely return to this property again next time we're in Fort Lauderdale!
Wow!!!
Property: Palm Terrace
My family and I just arrived from our 5 day trip to Fort Lauderdale and specifically stayed at Palm Terrace. From the moment I booked the reservation, I received excellent customer service from David. I did have a number of questions and David replied quickly. Once we arrived we followed David's instructions and we were able to find and enter the home with absolutely no problems! The pictures that are posted are exactly what you find when you walk into the home. The home is spacious and was the perfect size and accommodated our large family nicely. The home is nicely decorated and is stocked with towels, beach towels, and more than enough bed sheets and blankets.The home also comes well equipped with all the cooking utensils, pots, pans, condiments, restroom items,as well as cleaning and detergent for the the washer and dryer. It all came in very handy! We were very happy with the home and we thoroughly enjoyed our stay.
The pool was fantastic and the kids had a blast. We had a number of nights that we stayed in and cooked hamburgers and hot dogs on the bbq and enjoyed the beautiful tropical lush green back yard. We definitely recommend the home to a family wishing to stay at a wonderful home with attentive hosts. Believe me, we did our homework and looked at several ( and I mean several) homes but this home had all the amenities we were looking for at an affordable price! Thanks again David & Steve for your gracious hospitality and for the use of your lovely home.
Google Review, October 2019
---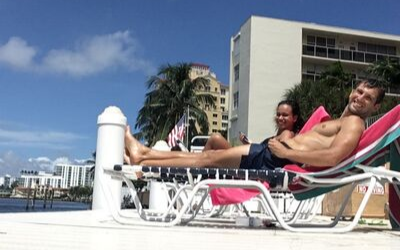 We'd Love to Come Back!
Property: Harbor Haven 805
We had an amazing experience here. The condo was great! Quiet, sparkling clean, great amenities and an amazing view. The location is also great, with many restaurants at walking distance. We'd love to come back on the future.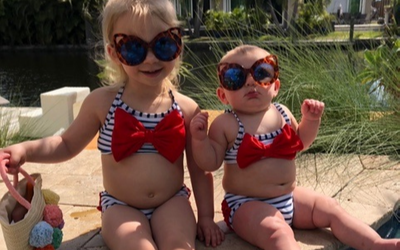 Two of Our Littlest Guests
Property: The Floridian House
Allie and Charlotte from Ohio enjoyed time by the pool with their grandparents this year!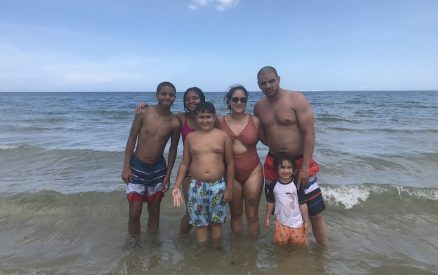 Loved Everything About This Home!
Property: Flirty Flamingo
Staying at Flirty Flamingo was absolutely amazing. My family loved this house and we are definitely coming back. Everything is just perfect, we felt right at home. The house has everything you need and the location is perfect. The beds are super comfy, everything was clean, and the pool was great. Landscaping is beautiful! Our neighbors have a cat that would come by to visit, he's the cutest thing ever. We just loved everything about this home! Thank you for having us.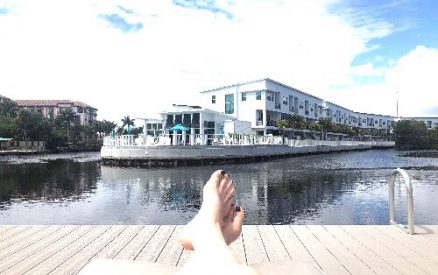 Worth Every Penny
Property: Martell House
Our stay at the Martell House was amazing! It's beautiful, and everything you see in the pictures and more. A great location, excellent service and worth every penny. I definitely want to come again and/or stay in their other properties! Highly recommended!
The Perfect Family Vacation
Property: Palm Terrace
We absolutely loved staying at Palm Terrace! We had a group of 8 adults and 3 children and had plenty of room. The house is extremely clean with everything that you need. The beach chairs, umbrella, and cooler were a huge plus and made the beach much more enjoyable. The owners are very accommodating and respond quickly. I would highly recommend renting this house.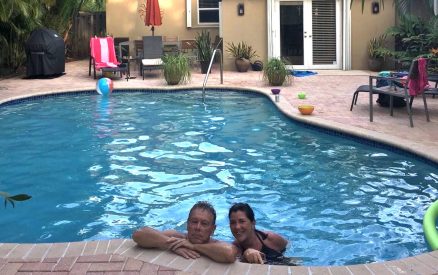 Rival Any 5-Star Resort
Property: Palm Terrace
We thoroughly enjoyed our stay at Palm Terrace House. The grounds are lush and beautiful - they rival any 5-star resort. The kitchen and house had everything we needed. We really appreciated the beach chairs and umbrella that made the beach really comfy too. Comfort and style in a quiet neighborhood close to everything. Would love to come back!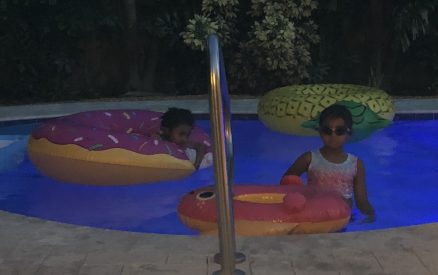 Comfortable, Spotless, & Everything You Need
Property: Casa del Sol
We absolutely loved staying at this house. The pool was great and the kids had so much fun with it. Plenty of space for 3 adults and 3 kids to hang out and be comfortable. The house is spotless and so well stocked with everything you need. Our hosts were very responsive and made sure we had a great time. Just a short ride to the house from the airport and Publix, target and other shops close as well. We made little day trips to water parks, beaches and indoor playground, all within 45 minutes drive or less. Definitely recommend and would certainly stay again!
New 5-Star Review
Property: Coral Gardens
Ft. Lauderdale Stays was the perfect rental, these folks remembered everything plus the things you didn't even think of when renting a house. House was well-stocked w/abundance of linens, kitchen loaded with all types of dishes and glassware which was completely labeled and organized, laundry soap, pool toys, and even board games.
The neighborhood was beautiful, quiet, and even walkable to many stores and restaurants on US1. Our family relocated during the quarantine in order to spread out, enjoy beautiful weather and a private pool. Our plan was to head back home after the month was up but it was just too nice so we extended our stay for two additional weeks and we're sad to finally leave. The large backyard was truly our own private oasis with amazing landscaping, awesome pool, and was well-equipped with pool floats and patio furniture. We were in awe of the beautiful trees, birds, and salamanders.
My kids complained the WiFi was incredibly slow however I didn't have any issues connecting every day during my numerous video calls. We had a problem w/kitchen sink which was immediately rectified. We're creatures of habit when we find a great opportunity therefore we'll definitely be back!
- Kim Coleman | Google Review
---
Amazing Home... Amazing Experience
Property: Serenity Place
My husband and our little one traveled from NC to celebrate her first birthday in South Florida. Since both of our families live in Florida we decided this would be the best thing today. In the past, we've typically stayed in 5-star hotels when we visited our families, but this time I wanted a little more space for I convinced my husband to try a Home-Away rental. Well, let's just say Serenity Place has changed the game for us! After staying here, it will be very difficult for us to go back to 5-star hotels when we go home. The place was immaculate, comfortable, and actually felt like our home. David and Steve thought of it all. The rooms were spacious. The kitchen was fully equipped with all the necessities, and the pool area was super chill and relaxing. Once my in-laws arrived to the house, my FIL really enjoyed the second TV area right off of the kitchen. If you are looking for a CLEAN, COZY, and CONVENIENT place to stay, Serenity Place is for you. Aaaand WHOLE FOODS & PUBLIX were just minutes away! It was perfect. We will for sure stay here again. Thanks!
Sharon J., Submitted: 

Jun 28, 2018 

Stayed: 

June 2018
The Best Place for a Large Family
Property: Southern Exposure
This was the best place for a large family. It had all the amenities that a family would possibly need. The house was fully equipped with all the utensils for the kitchen, all the towels you could possibly want for the bathroom and the pool, pool equipments(floats and toys), beach accessories(chair, boogie boards,coolers), extra sheets and comforters, a beautiful and equipped indoor laundry room, beautiful and spacious master bedroom with a large walk-in closet and large bathroom. There was more than enough space for a family of 8 to share without being in anyone's space. There was actually two living areas and the home had 3 TV's. My family had such a great time that we spent more time in the house than going out. I greatly recommend this home to anyone who is looking for a clean, comfortable, homey place to relax and have a great vacation. Hope to use it in the future. David was always accessible and responded immediately.
Patrice, Submitted: 

Jul 21, 2018 

Stayed: 

July 2018
Welcome to Victoria's Secret!
Property: Victoria's Secret
Ok where do I begin? I don't normally like to use the word perfection but it truly applies to this property. Let's go over all the highlights. Check-in is a breeze, you get a code and can enter at the designated check-in time you arranged with the owner. There are two designated private/driveway parking spots. The home is on a corner lot and is extremely private. The interior of the home is gorgeous and clean beyond clean. The furniture, decorative skill/thought, televisions and mattresses on each bed are all incredible attributes. There is a SONOS speaker that you can use and the sound is glorious. You just need to download the app. David and Steve has thought of EVERYTHING you could possibly need inside of a home. Silverware, dishes, glasses, plenty of towels, wash clothes, blankets, pillows, reusable shopping bags, laundry facilities, dryer sheets/balls, detergent (laundry & for dishes), lighters (for candles), extra batteries, shower complimentary products....I mean the list goes on and on honestly. The televisions are cable ready and has apps such as Netflix available. This house is truly incredible. I haven't even talked about the best part. That is the OASIS I call the backyard.....the heated pool is awesome but the in-ground spa takes the cake. There are some pool "toys" available in the shed along with some complimentary beach chairs. We enjoyed the Oasis so much we didn't even venture out to the beach lol. Listen, this home is a paradise and is perfection in my opinion. I have been renting vacations homes for over a decade now and I own one in Orlando. This home and business is the blueprint to all vacation homes!!! Thank you David and Steve for everything!!!!! I plan on staying ONLY at your properties from here on out while in Florida!!!! Absolutely an incredible standard you and Steve have set.
Vincent, Submitted: 

Jul 25, 2018 

Stayed: 

July 2018
The Absolute Best!
Property: Harbor Haven 805
We've been traveling to Ft. Lauderdale for several years and have stayed at nearly all of the better properties on the beach (Marriott Harbor Beach, Lago Mar, Pillars) and found our stay with Steve and Dave the absolute best. The condo is immaculate and very comfortable. You'll find yourself with a three-minute walk to the beach and directly on the intercoastal with incredible city views when sitting by the fantastic pool. You're within walking distance of the best restaurants and bars. Steve and Dave are so accommodating and the property is so nice you'll never stay elsewhere when traveling to Ft. Lauderdale again.
Michael S., Submitted: 

Dec 12, 2017 

Stayed: 

Dec 2017
Friendly and Helpful
Property: Coral Gardens
Extremely clean and organized, with plenty of space. Beautiful landscaping surrounded a quaint, relaxing heated pool. Property managers David and Steve were always friendly and helpful and would respond quite quickly to any questions or concerns. I also really enjoy the app for our phones, associated with the house. Plenty of information regarding the home and surrounding area. If the opportunity to rent this property or any other properties through Fort Lauderdale Stays, we would definitely be a return customer, even with the booking glitch! Thanks for a great vacation rental!
Richard M, New Jersey  Submitted: 

Jan 3, 2018 

Stayed: 

Dec 2017
Excellent Experience
Property: Bermuda Riviera
We had an excellent experience renting through Fort Lauderdale Stays. The property was excellent for us, a family of four (two of which were a 14 and a 12-year-old). The house, pool, and property were immaculate in terms of clean/neat. The location was excellent in terms of being a quick, easy to drive to most Ft. Lauderdale attractions, beaches, and major highways. The guys at Fort Lauderdale Stays were excellent in terms of executing the rental online, getting us all of the information we needed for our stay, checking on us (but not in an annoying way) during the actual stay, and getting us checked out.
I'd highly recommend the property to families of four similar to ours, and most definitely recommend Fort Lauderdale Stays as a vacation rental agent to anyone. We'll be using them again for sure.
Scott and Kerri, Boston, Massachusetts  Submitted: 

Oct 17, 2017 
FANTASTIC!
Property: Blue Heron Oasis
Wow, how can I put words, on our three months at your place? First, both of you Dave & Steve are so super! whatever we ask you promptly answer! The place is so nice, quiet and so close to Las Olas. We loved it so much and just looking forward to going back! See you soon!
Dianne M, Laval-sur-le-Lac, QC  Submitted: 

Apr 17, 2017 

Stayed: 

Jan to Mar 2017
The Place to Stay!!!
Property:  Palm Terrace
There's no words to truly describe how amazing this home is, you'll have to experience it yourself. It was 8 of us and we stayed here for 6 days and 5 nights. The home came with everything and more and the house was very clean including the property. The back yard was our favorite spot (felt like paradise especially with the light up pool). We loved everything about this home and we'll definitely be staying here again. The owners are 2 very nice guys who made us feel very welcomed without even having to meet them.
Guest, Stanford, CT Submitted:

May 27, 2016

 Stayed: 

May 2016  
Awesome Property!
Property: Bermuda Riviera
Beautiful, immaculate house in a great part of the city. The outdoor pool area was so much fun for our family. We loved everything about our stay and the house, including to two amazing property managers - David and Steve. They run a great, professional operation - very responsive. Five stars for sure!
Kevin Austin, TX Submitted: 

Jun 24, 2016

Stayed: 

Jun 2016
Top notch!!
Property: Blue Heron Oasis
Being first time clients of FortLauderdaleStays with a mere 5 days rental, we've been treated like VIPs. David and Steve - sincere Thank You for your prompt responses, attention to our last minute requests, and - most importantly - for doing what you love and know how to do. The place is spotless (yes - you do not need to bring Lysol, it is clean!!!), conveniently located and very well appointed. We've truly enjoyed our stay and will be back.
Guest, Mississauga, ON

Submitted: 

Jul 20, 2016

Stayed: 

Jul 2016
Everything you need in a vacation rental home, I mean everything!
Property: The Floridian House
I rented this house for 2 wks in March with friends. I am familiar with the area and wanted to return there. The house was immaculate and was stocked with everything you need to enjoy a relaxing day by the pool or a trip to the beach (4 high end beach chairs provided) coolers and towels. Entertaining was a dream with beautiful equipment, dishes of all types, sharp knives etc. Very quiet neighborhood close to everything. David and Steve the property managers were warm, friendly, professional and hands on. I would rent any one of their properties in the future. If you're looking for a noisy party environment this is not the place for you, If your looking to relax in a beautifully decorated home, that in my opinion was strategically thought out to ensure comfort and ease this is it!! Thanks again guys it was a great stay
Michelle L Yonkers, NY Submitted: 

Apr 8, 2016 

Stayed: 

Mar 2016
Heavenly Retreat
Property: Baby Blue Heron
I honestly can not say enough about this wonderful space. It looked great on line and I felt confident I'd be happy there but every moment after arriving felt like positive surprise after surprise. Much more spacious than I imagined, so clean and crisp and relaxing, literally right on the weather, loads of little extras like the sound box I hooked up my phone to that filled this beautiful oasis with relaxing and calming music. I loved it! I had friends over and everyone was so impressed and jealous, they didn't want to leave and truly neither did I. This was my best home rental experience to date. Thanks Fort Lauderdale Stays!
Nic A., Submitted: 

May 8, 2016

Stayed: 

Apr 2016
Perfect Stay!!
Property:  Baby Blue Heron
My family and I stayed at the Wilton Manor Bird House, and it was such a perfect experience. The house was very cozy, super clean, modern, and is within a walking distance to many shops, restaurants in the area. We enjoyed our stay so much and thought that David, and Steve (property managers) were extremely helpful and nice. The house has an amazing pool and a private yard for cook out and relaxation. I would recommend this place to family and friends for sure! Will be back again next year! Dina
Dina O., OH Submitted: 

May 2, 2016

Stayed: 

Apr 2016