Fort Lauderdale is a city that caters to so many different interests. We've got something to please lovers of cuisine, culture, and the coast. There's even something for car lovers: The Fort Lauderdale Antique Car Museum! Plenty of interesting landmarks are scattered about Fort Lauderdale, but we think the Fort Lauderdale Antique Car Museum is the perfect place for automobile buffs to spend an afternoon! We've compiled a few reasons why you should check it out.

Want an insider perspective on Fort Lauderdale's best attractions? Request access to our free Fort Lauderdale Vacation Guide for more information about the city's top-rated monuments, tours, and museums like the Fort Lauderdale Antique Car Museum! We'll also guide you through our favorite restaurants, outdoor attractions, and dining options.
The Fort Lauderdale Antique Car Museum is Historic
The Fort Lauderdale Antique Car Museum is a non-profit organization with a mission to ensure the preservation of the Packard Motor Company's interesting history. Beginning in the 1920s, the Packard Motor Company was a leading manufacturer of automobiles. For visitors, the museum is a tangible showcase of American progress in engineering!

The museum layout is purposely similar to an original Packard showroom. When you visit, you will see several pieces of America's automotive history puzzle! 22 fully functioning Packard motor cars produced between 1900 and 1940 are on display at the Fort Lauderdale Antique Car Museum. Here, you'll admire roadsters with compartments for golf clubs, doctor's coupes (that feature medical bag compartments), and even a 1929 645 Dual Cowl Phaeton. These automobiles were some of the finest cars ever made back in the day; you won't find these historic treasures anywhere else these days!
This Museum's Exhibits Feature Rare Pieces
The huge building is home to some of the rarest American vehicles, but also thousands of different memorabilia pieces. In addition, there's a gallery dedicated to Former President Franklin D. Roosevelt. Our walls and shelves are packed with old dashboard clocks, hood ornaments from all makes of cars, rare carburetors, period side lamps, custom gear shift knobs, and much more. These awesome exhibits are the culmination of twenty years of research and five years of construction, all to provide Fort Lauderdale visitors and locals with the best glance into this special genre of American history!

Events Are Held at the Museum
How does a friend gathering, family reunion, or gala amid shining antique cars sound? We think it sounds like something you'll remember for years to come. The Fort Lauderdale Antique Car Museum has hosted numerous fundraisers and special events through the years. Contact the museum's curator for further information about pricing and available dates.
Stay Near the Fort Lauderdale Antique Car Museum
The Packard Motor Company has produced some of the finest automobiles in the world. It's time for you to see them for yourself at the Fort Lauderdale Antique Car Museum. After all, it is one of the best car museums in South Florida! While you're visiting in Fort Lauderdale, you'll want to stay in comfort and luxury. Do so in one of our beautiful Fort Lauderdale Stays vacation rentals! At the end of the day, you can step right out onto the beach and relax. Plus, all of our rentals are equipped with wonderful amenities like Starbucks coffee, smart TVs, and complimentary beach chairs!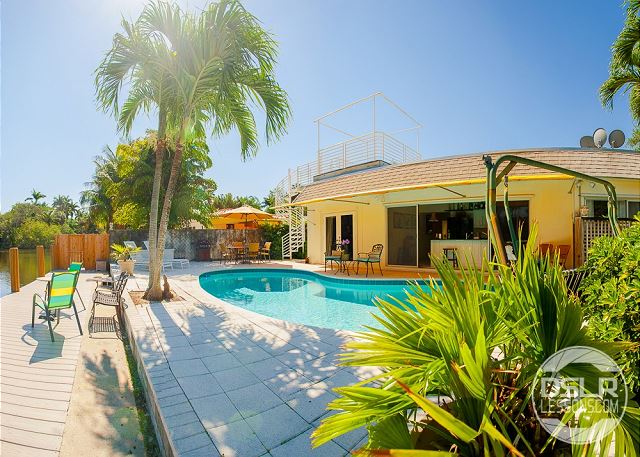 You'll feel right at home in one of our Fort Lauderdale Beach, Wilton Manors, Imperial Point, or Poinsettia Heights rental homes, so check our availability and book your stay today!