Searching for a family-friendly activity that will provide lifelong memories? Get up close and personal with one of nature's most loved animals: Sea turtles. Fort Lauderdale Turtle Treks provide a safe way to explore their fragile nests. Never heard of a turtle trek? Don't fret. Our comprehensive guide provides everything you'll need to know about our city's most unique local activities. Before you head out, access our complimentary Travel Guide for all of Fort Lauderdale's thrills!
What Is a Turtle Trek?
Each year, nearly 2,000 turtle nests can be found along Fort Lauderdale's coastline. Attend one of the city's nighttime Turtle Treks and you may see some for yourself! These adventures aren't solely for entertainment—they're vital to the turtles' preservation! Ecologists accompany guests on each journey to ensure that every newly hatched turtle makes its way to the ocean!
What to Bring on Your Trek
Comfortable walking shoes

Dark-colored clothing

Rain jacket

Light snack

Water bottle
What Can I Expect During
the Trip
?
A trained guide will lead you to the shoreline (a 1- to 2-mile walk) and present interesting facts along the way. You'll learn all about the turtles' habitat and importance to marine ecosystems! Program Volunteers carefully monitor the beach and notify guests when a nest is about to hatch. It's important to keep all light to a bare minimum. Artificial light can confuse baby turtles after they hatch. Once the newborn turtles hatch, the experts gently guide them toward their permanent home at sea.
Want a chance to see these babies (and their mamas) in the ocean? Plan a Fort Lauderdale boat tour for later in your stay!
Where Do I Get
Turtle Trek
Tickets?
Florida's premier turtle conservation group, Sea Turtle Oversight Protection, is a non-profit dedicated to informing the public about the endangered species. Their Turtle Treks of Terramar program is one of the most popular in the area. Fort Lauderdale's Museum of Discovery and Science offers another option for turtle walkers throughout the months of June and July. Whichever trip you choose, plan for a late evening. Most treks begin around 9 p.m.!
Trek Back To Fort Lauderdale Stays!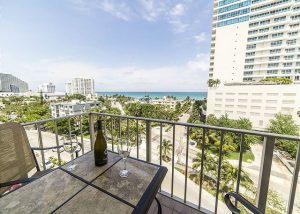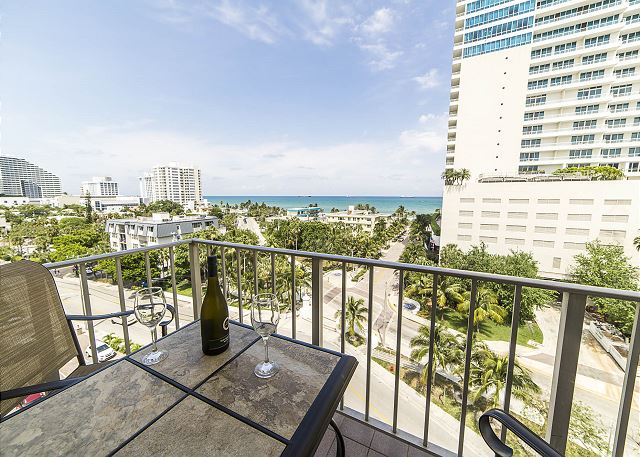 After a long night of tracking down baby turtles, come back to one of our convenient Fort Lauderdale Stays vacation rentals! Harbor Haven 805 will keep you close to the coastline. This unique property boasts Intracoastal Waterway views and plenty of opportunities for poolside lounging. This 8th-floor condo provides a fully stocked kitchen, walk-in showers, flat screen TVs, and a personal parking spot on site. Book your stay today!