What's a great vacation without some quality time spent in the great outdoors? In Fort Lauderdale, one of the best places to get some fresh air is the Anne Kolb Nature Center! This center, which opened to the public in 1996, features 1,500 acres of wetlands. It's a beautiful place filled with wildlife, gorgeous nature, and lots of activities for all ages! Here's everything you need to know about the Anne Kolb Nature Center in Fort Lauderdale.
As you plan out your South Florida adventure, don't forget to download our Fort Lauderdale Vacation Guide! It's brimming with hand-picked recommendations for excellent dining, shopping, and outdoor adventuring in "The Venice of America" like the Anne Kolb Nature Center. Get your copy today and see why so many travelers have relied on this resource.
What to Do at the Anne Kolb Nature Center in Fort Lauderdale
This iconic park in Fort Lauderdale was named after Anne Kolb, an influential journalist and environmentalist. Her efforts toward saving South Florida's wetlands earned her the Take Pride in America Award in 1990. Now, you can visit the Anne Kolb Nature Center to see a variety of wildlife and plants, including threatened and endangered species. There are lots of exciting things to do at the center. Here are just a few of our favorites!
1. Hike Scenic Trails
With four scenic trails ranging from 783 feet to 2.3 miles long, the center offers plenty of gorgeous hiking. We recommend hitting these trails here if you're interested in discovering prime fishing spots, breathtaking views, and picturesque gazebos. Take on these trails by foot or by bicycle!
2. Appreciate the Arts
The Anne Kolb Nature Center has a beautiful collection of nature-themed works by local artists and photographers. With monthly exhibitions, there's always something new to see! After appreciating the hanging art, take some time to walk through the adjoining plaza to see the benches created by Miami-based artist, Christine Federighi. She uses coral rock and bronze to mimic roots and leaves, so her work is ideal for honoring this natural area!
3. Go Treasure Hunting
Ever tried your hand at geocaching before? It's fun for all ages! The Anne Kolb Nature Center in Fort Lauderdale is a great place to try it out. Grab your phone, download a GPS app, and you're well on your way. A quick, free registration at the geocaching website will point you where to go. You will then be able to set off on an adventure. You never know what kind of treasure you'll find!
4. Enjoy Panoramic Views of South Florida
Experience breathtaking views of the West Lake mangrove estuary, the Intracoastal Waterway, and the Atlantic Ocean from 68 feet high! Take the elevator or challenge yourself by hiking up the stairs all the way to the top of the center's viewing tower. Got a fear of heights? You can still enjoy the experience! Catch a glimpse of some gorgeous scenery from a 30-minute boat tour, just like you can at the nearby Florida Everglades Wildlife Management Area. The tours are narrated and take place on a U.S. Coast Guard-licensed boat. Adults can ride for $5 and children for $3.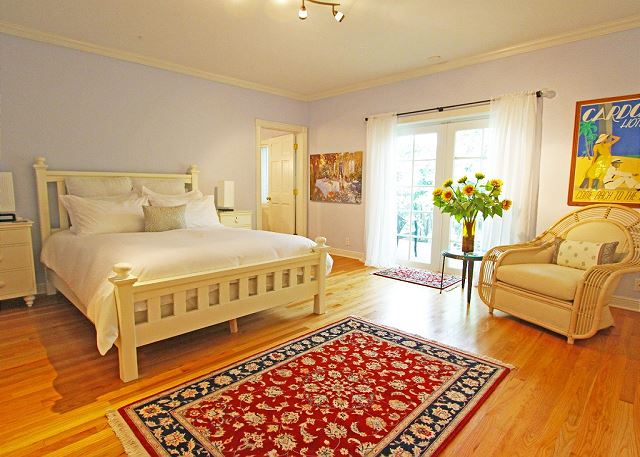 Bring the Whole Family 
to Experience the Fun in Fort Lauderdale!
Fort Lauderdale has so many attractions and activities to offer! Our beaches, parks, and centers are some of the best in the country. Experience it all with a stay in one of our beautiful vacation rentals. Our rentals are perfect for couples and families alike! Our luxurious Havana House in Fort Lauderdale Beach has five bedrooms, five bathrooms, a heated pool, and premium amenities you're sure to love! You can even bring along your four-legged friend to this pet-friendly home.