Half the fun of a Fort Lauderdale visit is the sheer number of options travelers have to customize their experience. Whether you're someone who loves time under the sun, or you can't wait to shop and dine your way through a savory getaway, Fort Lauderdale has something enticing waiting for you upon arrival. For those visitors looking for a beautiful and inviting place to embrace outdoor excitement and entertainment, Vista Park in Fort Lauderdale is sure to please. This stop also offers easy access to Vista Park Beach, making it ideal for solo travelers, couples, and families looking to make the most of Florida fun! 
---
Are you searching for more Fort Lauderdale itinerary builders? Check out our ultimate Ft. Lauderdale Travel Guide! This FREE guide is packed with local favorites, must-dos for visitors, etc. You won't want to plan your trip without it.
---
Visit Park Visit Logistics
Vista Park in Fort Lauderdale is located at 2851 N. Atlantic Boulevard. Visitors are more than welcome to come and enjoy this scenic space daily between 6:00 am and 9:00 pm. If you're arriving by car early in the morning, you'll want to be sure to keep in mind that the parking lot doesn't open until 8:00 am and closes at 8:00 pm. Across Vista Park, visitors can enjoy beautiful open areas for walking, running, or playing with the little ones depending on who is in your traveling crew.
The walking trails throughout Vista Park are great for strolling and enjoying the view at your own pace. However, when you're ready to take a rest and relish the sights, there are plenty of park benches dotting the terrain to enjoy as well. Those planning on incorporating a savory moment into their visit will love that Vista Park offers guests access to plenty of picnic tables as well. It's hard to imagine anything more refreshing than a snack enjoyed with a waterfront view. Beyond the park itself, this locale provides guests with access to vista park beach fort Lauderdale as well. When the shoreline is calling your name, you'll find it easy to satisfy your desire for time under the sun here. 
Vista Park Beach Adventures in Fort Lauderdale
There are plenty of options for fun waiting at Vista Park Beach. Visitors will find that this is a great place to spend time sunbathing, swimming, snorkeling, watching the waves roll in, or admiring shorebirds too. The shoreline here is clean and soft, making it a popular place amongst visitors and locals alike. If you're looking to avoid the crowds, showing up earlier in the day is definitely recommended. Feel free to bring your own beach chairs and umbrellas to make your time on the sand as cozy and convenient as possible. The beach isn't far from the parking lot so there's no need to worry about a long haul with beach gear at all.  
If you happen to be a visitor with a passion for scuba diving, vista park beach fort Lauderdale offers up some of the most appealing waters around to do exactly that! Octopus, nurse sharks, reef squid, and turtles all call these waters home, providing divers with some truly inspiring encounters along the way. 
Book Your Stay Today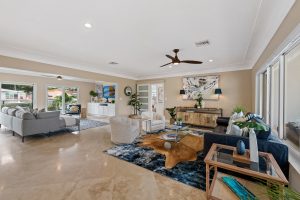 Elevate your Fort Lauderdale getaway by booking amazing accommodation through Fort Lauderdale Stays. Our properties are designed to inspire and keep guests close to the fun while incorporating style, comfort, and luxury into every visit as well. Get in touch to learn more about our incredible options and to book your next visit. Each of our rentals includes premium amenities and a set of personalized services you won't find anywhere else in the area!