Calling all locals: It's about time you treat yourself to a staycation in Fort Lauderdale! Do you live in town and need a break from the day-to-day? Do you want to host family or friends but don't have the extra room? Did you move away and start missing the city? If you answered "yes" to any of these questions, you need a staycation. Below, we've listed the reasons why it's time to play tourist in your home city. If you're ready to start planning your trip, be sure to check out our free Fort Lauderdale Vacation Guide! It lists all of our favorite restaurants, attractions, and activities.
4 Reasons to Plan a Fort Lauderdale Staycation
1. You Want to Get Outside and Enjoy the Beautiful Weather
When was the last time you spent an entire day simply soaking in Fort Lauderdale's beautiful year-round weather? As a local, you know that there is no true best time to visit "The Venice of America." That's because we see mostly sunny skies and warm temperatures even in winter! Get outside and hop on a bike, paddle a kayak, or go for a swim and you'll remember why you fell in love with Fort Lauderdale in the first place.
2. White Sand, Warm Sun, and Clear Water
Speaking of swimming: That water, though! South Florida beaches are the perfect places for resting and relaxing because of their sugar-white sand and ultra-clear water. You'll love taking a break from the monotony of everyday life and swimming out to spot tropical fish in their natural habitat! We recommend spending some time at Fort Lauderdale Beach Park or trying snorkeling.
3. Your Inner Foodie Is Hungry for Something New
If you've been keeping up with the local headlines, you've probably noticed that Fort Lauderdale has become a foodie's paradise! No matter what you're craving, your staycation will be filled with all manner of delicious eats. During your time off, check out some of the city's waterfront restaurants like Kaluz or Grille 66 and Bar.
4. You Can Play Tourist in Your Own City
There are countless ways to tour Fort Lauderdale. As a local, have you ever had the time to see this side of the city? Sometimes, we get so caught up in our routines that we miss why others come from all over the world to experience our city. Do something different during your staycation! Enjoy dinner and a show aboard the Jungle Queen Riverboat or wind through the Intracoastal Waterway in a Gondola. Now's your chance to see Fort Lauderdale in a completely different light!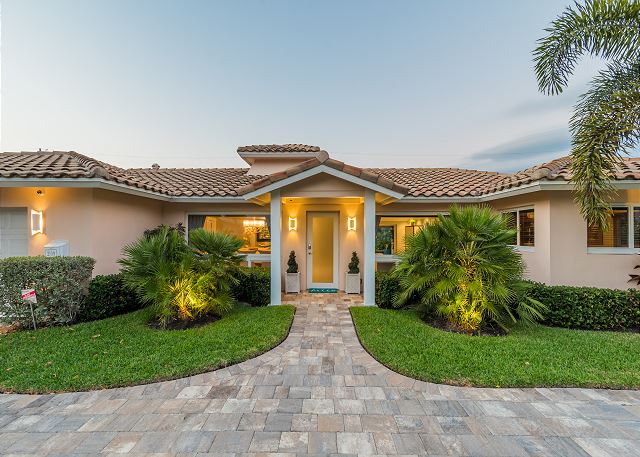 Come Back to a Private "Staycation" Rental in Fort Lauderdale!
A private Fort Lauderdale Stays vacation rental is the perfect way to experience the city from a different perspective. Each of our gorgeous properties represents the fun, friendly, and welcoming spirit of "The Venice of America" and provides tropical views you won't find in your own backyard. Whether you're looking for a stunning city view or easy access to our sparkling waters, we have a remarkable rental home that's perfect for you!
Ready to clock out and enjoy a staycation in Fort Lauderdale?

Book a stay with us now

! We can't wait to host you.