You don't have to break the bank to have a great time during your Fort Lauderdale vacation! In our beachside city, there are plenty of free events and attractions that make for an awesome (and affordable) experience. Get ready to discover some incredible local talent and explore some beautiful landscapes—we know the best free things to do in Fort Lauderdale! For more local recommendations, check out our free Travel Guide!
4 of the Best Free Things to Do in Fort Lauderdale
Walk Down Las Olas Boulevard
Las Olas Boulevard is a popular thoroughfare in Fort Lauderdale with plenty of shops, galleries, and museums to explore. Browse over 75 shops and 12 major international art galleries!  The NSU Museum of Art Fort Lauderdale has free admission the first Thursday of the month from 4 to 8 p.m., so you can browse the amazing collections at no cost. If hunger strikes, there are plenty of amazing restaurants and cafes to choose from, too.
Attend Sunday Jazz Brunch
The first Sunday of each summer month means Sunday Jazz Brunch. This fun event turns the average stroll down the Fort Lauderdale Riverwalk into a musical extravaganza! Live musicians hold free outdoor concerts on three different stages. Attendees can also walk along the historic brick-lined walkway to browse local vendors. Visit from 11 a.m. to 2 p.m. and enjoy a fun afternoon in the sun!
Explore the Secret Woods Nature Center
Next, we recommend checking out one of Fort Lauderdale's best-kept secrets: The Secret Woods Nature Center! Visitors can explore the Laurel Oak Trail and New River Trail. Each pathway is made of recycled materials and takes you from a hardwood hammock to a tidal marsh. You'll get to experience a wide variety of Florida wildlife! After hiking, be sure to also visit Butterfly Island. It's a 3,800-square foot butterfly garden with more than 20 species of plants that attract butterflies. Rest on the benches and see how many species you can spot!
Have Fun in the Sun at Fort Lauderdale Beach
The best free thing to do in Fort Lauderdale is—you guessed it—visit the beach! From soft, warm sand to beautiful, clear water, our beaches are truly remarkable. Just bring your swimsuit, a towel, and plenty of sunscreen. You'll be all set for a great day!
If you're staying during the 4th of July, you're in luck! Fort Lauderdale's 4th of July Spectacular is one of Fort Lauderdale's best free events. Expect live bands, a kid-friendly zone, beach games, contests, family activities, and an amazing fireworks display!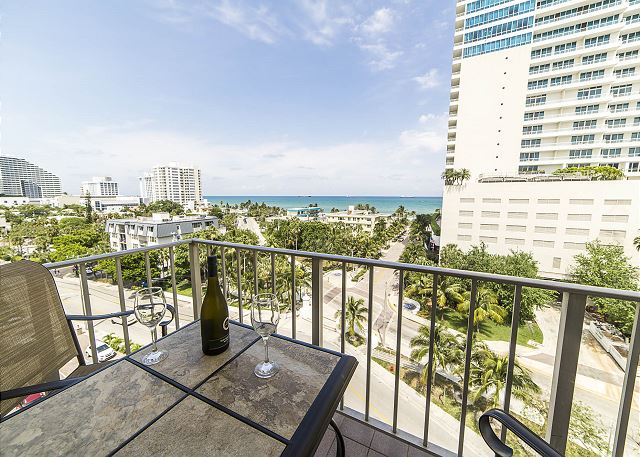 Start Planning Your Visit Today!
After enjoying all of these amazing free things to do in Fort Lauderdale, return to your Fort Lauderdale Stays vacation home or condo. All of our vacation rentals feature premium amenities like complimentary Starbucks coffee (no wasted time searching for coffee shops), beach equipment, and heated pools. Our beachfront Harbor Haven is the perfect spot to begin exploring the city!
Ready to have the best time in "The Venice of America?" Check our availability and book your stay today!